Aluminium Pergola System product benefits
Aluminium Pergola System OPTIONS

Weather sensors can be individually set to automatically open or close the blades based on the weather conditions. Sensors include motion, rain, sun & wind.

Using your smartphone with Radio Technology Somfy® is the simplest way to control your motorised pergola. Unlock the power of voice control via third-party assistants.

A centralised remote control can manage one or more pergolas. Open/close the blades from one remote. Massive 20m range through two concrete walls.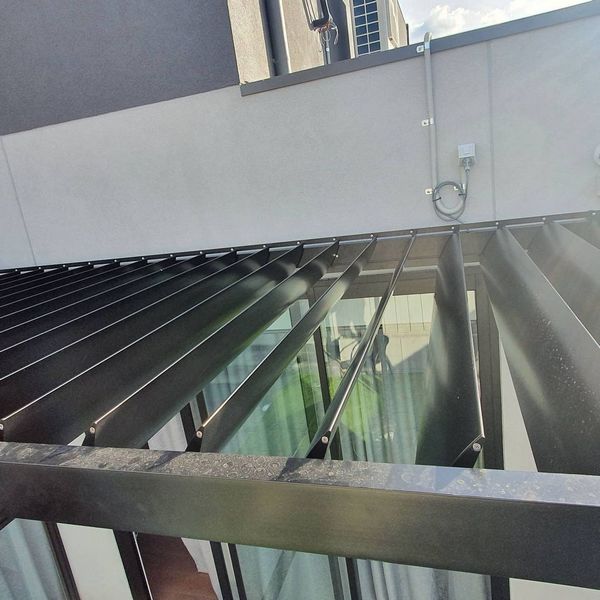 Aluminium Pergola Louvres InDesign Blinds and shading