Product article:
Venetian blinds-internal
Venetian blinds boast of a long history of usage in offices, homes and in other commercial places and yet continue to be a popular choice of window treatment solution for contemporary homes across the world. There is something distinctive about the style of these Venetian Blinds that set them apart and give them a character and personality of their own. Today the window treatment market is a highly competitive one and flooded with blinds and shades of exquisite taste and loaded with features. Despite this Venetian Blinds have been able to hold their ground.
Venetian Blinds are made of horizontal slats that are stacked neatly and closely one on top of another and suspended on ladder cords. These slats are made of wood, plastic or aluminum. They are easy to raise and lower and can be adjusted to let light in. While curtains block all of the light or none of it, Venetian Blinds can be adjusted to restrict the amount of light entering your space and also the direction it's entering the room.
Venetian Blinds are Ideal for Bathrooms & Kitchens
The different materials make them well suited for use in different rooms in the house with varying demands. Wood is an elegant and feasible choice for living rooms and bedrooms but makes a poor choice for high moisture zones like bathrooms and kitchens. Aluminum and plastic are less prone to warping and peeling when exposed to humid areas and make a popular choice of window treatment for kitchens and bathrooms. They are easy to clean and maintain and are quite durable.
Benefits of Venetian Blinds
Venetian Blinds can fit a window of any size.
They are easy to operate and prove hassle-free.
They are easy to clean and maintain and don't involve long procedures.
They give control over natural light and help address your privacy needs inside the house.
Compared to some of the more expensive window treatment solutions, Venetian Blinds are quite affordable and cheap.
They are available in a number of colors and finishes and give customers options to choose from.
They can be customized with ease to meet the requirements of your windows.
Blocking Out Heat with Venetian Blinds
With the onset of summer or with summer around the corner, all you can think of, particularly those living in the warmer zones, is how to keep your home cool. Protecting the interiors of your house from the hot rays of the sun and creating a sun-protected haven is the dominating concern in the minds of the people. Keeping the homes cool in summer also helps to keep the energy costs low. There are many blinds and shades in the market that are well suited for the summer. However, you cannot miss out on the role of Venetian Blinds in keeping the heat out of the house.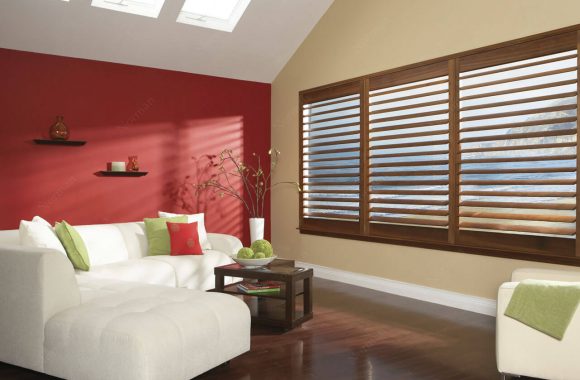 Home Internal Venetian Blinds Venetian blinds are classic window treatments that have been in use for many...