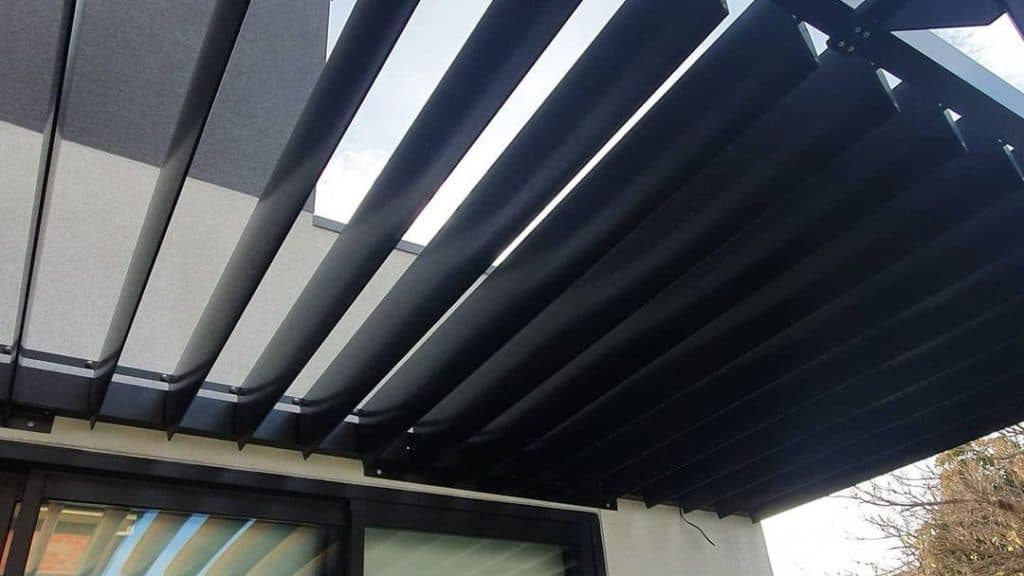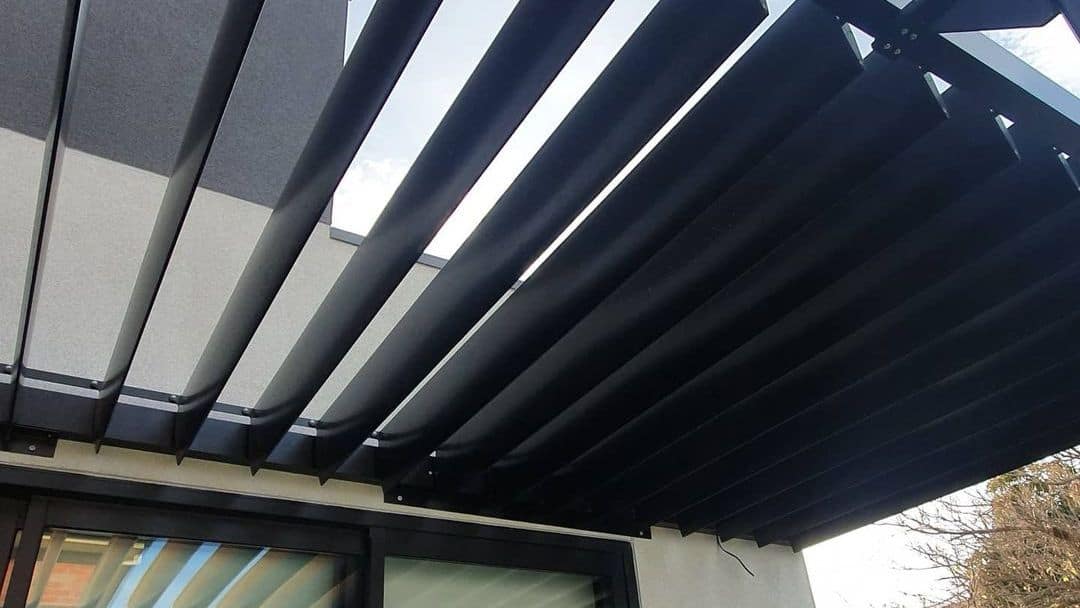 LOUVRED ALL WEATHER PROTECTION
The Pergola system is constructed of powder-coated aluminium and features a louvred/blade canopy. The resulting durable construction, combined with high wind resistance, guarantees safe and easy use.
Our unique Pergola system is an effective, contemporary and cost effective solution for utilising space and providing shade in any environment, including homes, restaurants or pubs and commercial outdoor spaces. The Pergola is extremely flexible and is particularly suited to covering residential and commercial terraces. This can be further enhanced by using modular connections to cover larger areas.
The standard Pergola will cover a projection of up to 5.2M. With the inclusion of a middle pole this can be extended to cover a projection of up to 7M.
The standard height is 2.8M and the width can be up to 4M for each module.
The Pergola is motorised using Elero Picolo XL motors.
The standard construction colours are silver, white and decorative imitation wood. Non-standard colours of the aluminium construction and blades are available in any RAL colour.
inDesign Blinds pride ourselves on quality when it comes to Aluminium Pergola System and you can rely on us for a smooth, hassle free installation. Contact a member of our helpful team for more information about our excellent range of Aluminium Pergola System.
Aluminium Pergola System product benefits
Aluminium Pergola System OPTIONS

Weather sensors can be individually set to automatically open or close the blades based on the weather conditions. Sensors include motion, rain, sun & wind.

Using your smartphone with Radio Technology Somfy® is the simplest way to control your motorised pergola. Unlock the power of voice control via third-party assistants.

A centralised remote control can manage one or more pergolas. Open/close the blades from one remote. Massive 20m range through two concrete walls.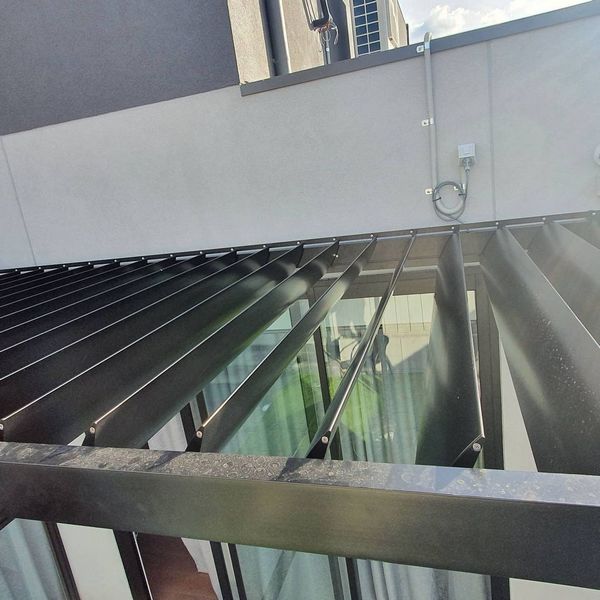 Aluminium Pergola Louvres InDesign Blinds and shading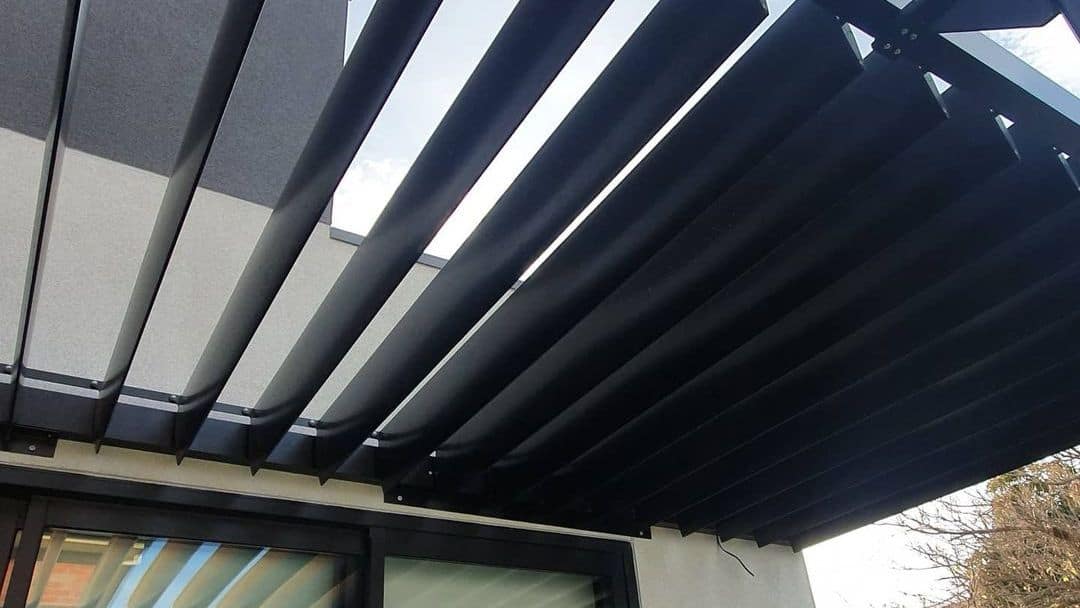 Home Aluminium Pergola System LOUVRED ALL WEATHER PROTECTION The Pergola…