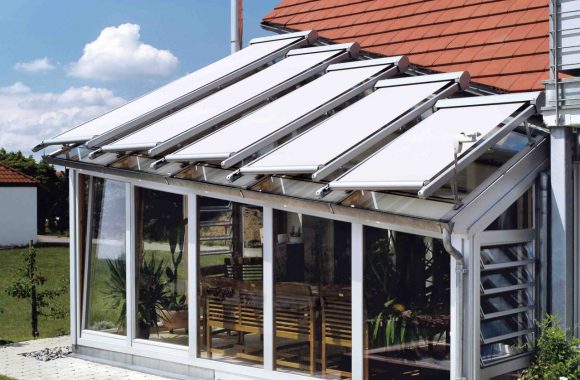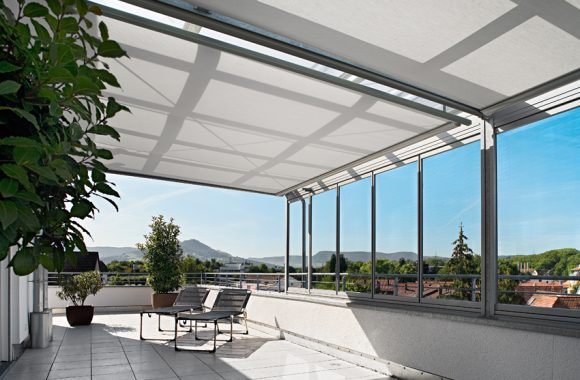 External Skylight Blinds are a highly efficient shading solution offering light, heat and privacy control. The blinds can be attached both internally and externally, dependant on the situation and requirements. Due to their design flexibility are suited to most horizontal or inclined glass roof surfaces, or even be made to fit irregular shapes.
Additionally, the Skylight Tension system can be utilised for a variety of purposes around the home, office or factory. For example, conservatories, skylights, to cover or enclose patios, glass roofs and more.
High quality and functional – engineered with the latest materials and technology ensuring high quality operation and performance to last. The highest quality fabrics guarantee durability of the blinds.
Energy saving – the Tension system prevents rooms from heating up, thereby to a large extent reduces the need of air conditioning.
Optical comfort – applied HIGH-T-TEX fabrics effectively reduces contrasts appearing as a result of solar rays coming into a room.
Fabric tensioning system – using a special built-in fabric tensioning system keeps the fabric constantly tensioned. This enables effective operation on horizontal and inclined surfaces, even on large surfaces.
Convenient mounting solutions – aluminium mounting brackets makes the installation of the system both simple and quick.
Options to cover irregular shapes – our unique system allows for covering irregular shaped glazing, like triangles, curves & symmetrical trapeziums. Large surfaces can also be broken down into seperate systems for ultimate flexibility.
inDesign Blinds pride ourselves on quality when it comes to External Skylight Blinds products and you can rely on us for a smooth, hassle free installation. Contact a member of our helpful team for more information about our excellent range of External Skylight Blinds.
External Skylight Blinds product benefits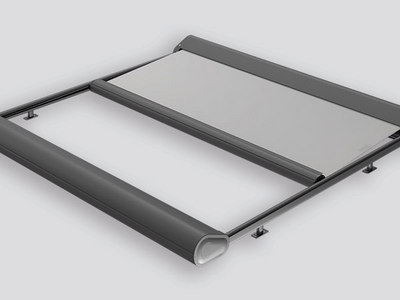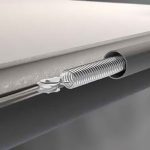 A built-in fabric tensioning system inside the roller tube keeps fabric tight. This enables the Skylight blind to cover irregular shapes.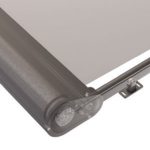 Aluminium mounting brackets make installation of the system both simple and quick.

Motion, rain, sun or wind weather sensors can added to automatically open or close your blind.

A centralised remote control can manage one or more veranda blinds. A 20m range through two concrete walls.
Engineered to operate quietly and smoothly
Added privacy & security for your home
Adjust the blind with Radio Technology Somfy® from virtually anywhere within proximity
Omni-directional range up to 19.8m
Coatings resistant to dirt and easy to maintain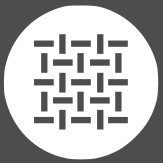 Fire retardant & tear resistant
Anti-fungal & anti-static
Exceptional long-life properties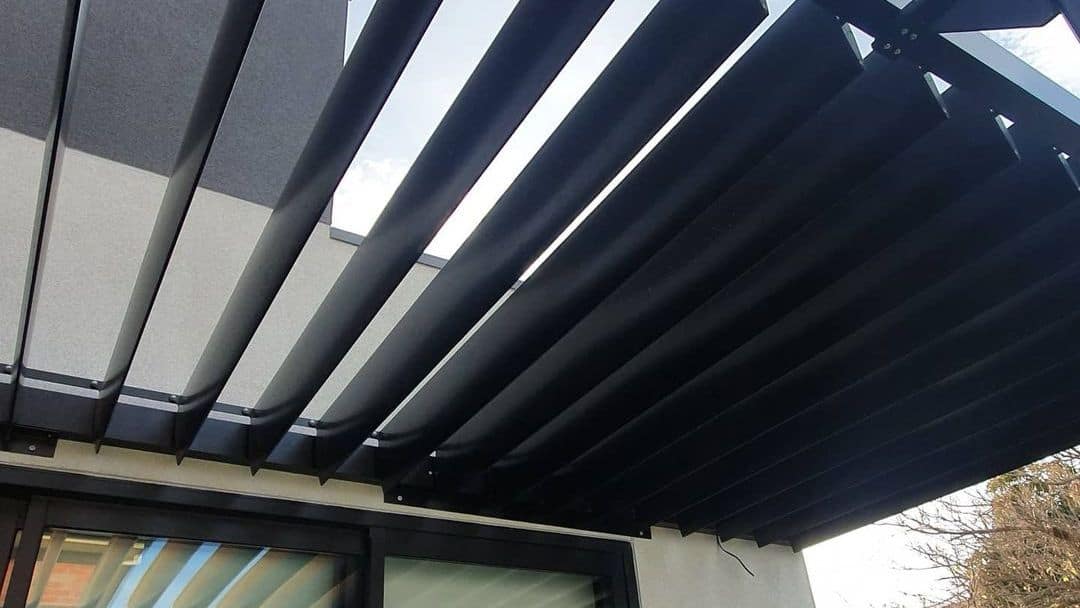 Home Aluminium Pergola System LOUVRED ALL WEATHER PROTECTION The Pergola…