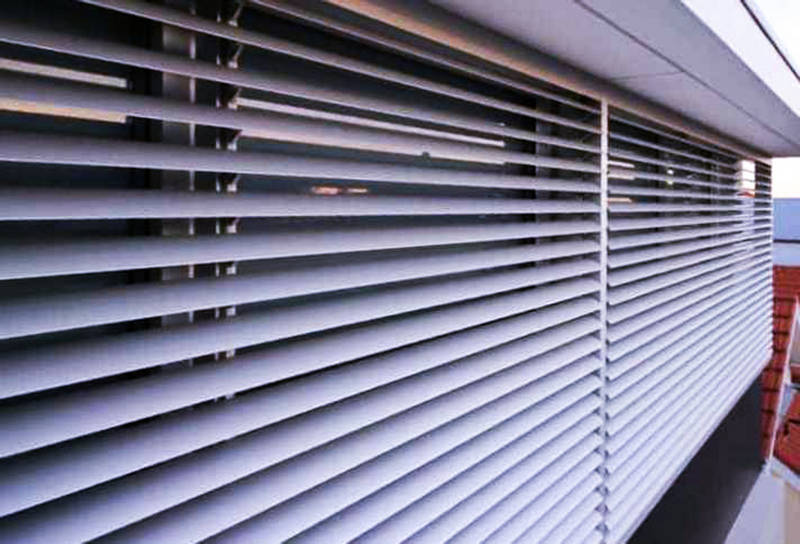 inDesign Blinds Exterior Venetian blinds are comparable to Venetian blinds for indoor use. Their key feature is tilting slats that can be adjusted in extremely small increments. As a result they control incoming light and visibility through the blind to suit individual needs, ensuring optimum privacy, shade and protection from glare.
The aluminium blinds create modern facades. On their own or combined with indoor privacy screening and sunshade systems, exterior Venetian blinds shield your home from too much sun and heat. The robust, durable units regulate the climate in your rooms very effectively.
For offices and commercial premises exterior Venetian blinds are ideal for modulating the level of incoming light and sunshine. For rooms with computer workstations they serve as excellent protection from glare.
inDesign Blinds places great importance on bespoke, functional products. For your exterior Venetian blind you therefore choose between differing variants and slat widths. The slat colours can be whatever you wish.
Exterior Venetian blind product benefits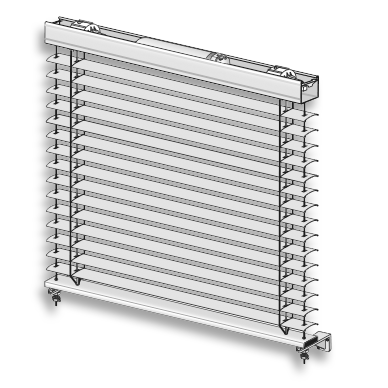 Exterior Venetian blinds can be used outside on vertical and large windows and on glass facades. They also provide functional sunshade for conservatories and bay windows and can be fitted into all popular roller shutter systems..
The C80 exterior venetian blind is the most robust and duarable systems within its range. The 80mm C-shape slats allow tilting of the blind to both sides. The slats may be oriented in any position with a 180° movement. Guide wires, or optional side rails, fix the blind in the correct position preventing damage. The C series is a highly efficient shading system that controls the amount of light coming into the room. They are also a great addition to any building architecture providing a modern contemporary look, and suit most vertical windows, facades and all other large vertical glass surfaces. Protecting against both temperature and UV rays from the external side of the window, they leave as much as 80-90% of sun rays outside. Sun rays are reflected and dispersed, protecting the room from overheating and the furnishings from fading. The tilt angle can easily be altered to obtain the desired shade level. The C80 exterior venetian blind range comes in a number of standard heights up to 4M. They can also be custom made to suit larger window areas. We will advise the best options for your individual requirements.
KEY FEATURES – C TYPE EXTERIOR VENETIAN BLIND
Profile type "C" – 80 mm wide
Slats are stove-enamelled to guarantee resistance both to weather conditions & mechanical impact during use
Components are highly durable and resistant to weather conditions
Cover panels available in a variety of shapes and colours that ensure aesthetic appearance
Extruded aluminium guide rails or stainless steel guide wires
Rolled edges providing additional strength
Wrapped openings for tapes to protect from abrasion
Polyester textile components strengthened with aramid, thermally preserved, resistant to stretching, wearing & UV radiation
Group installations

Weather sensors can be individually set to automatically open/close your motorised blinds based on weather conditions. Sensors include motion, rain, sun & wind.

Using your smartphone with Radio Technology Somfy® is the simplest way to control your motorised venetians, or unlock the power of voice control via third-party assistants.

A centralised remote control to manage up to 16 groups of Flexyscreens – open everything from one remote. Easy customisation and omnidirectional within a range of up to 19.8 metres.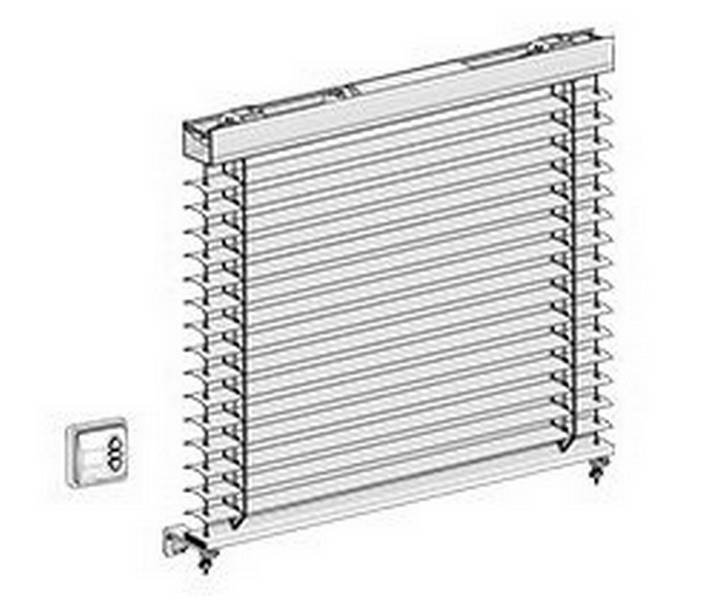 Blinds with Electric drive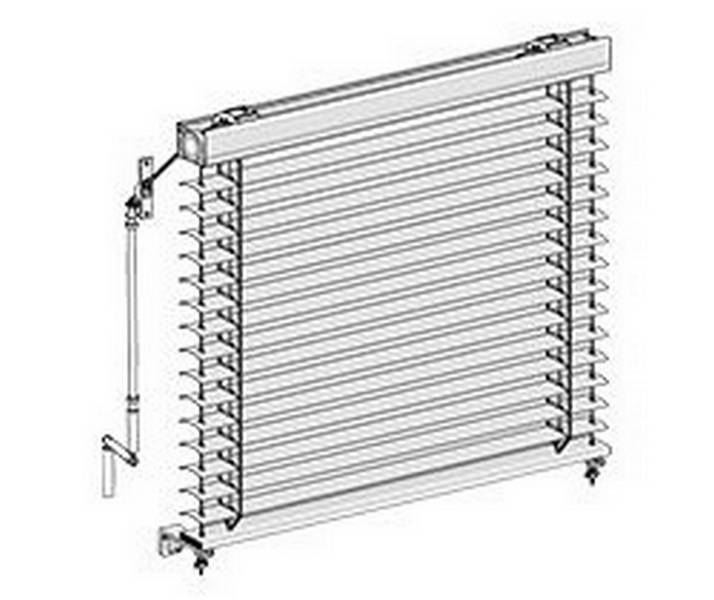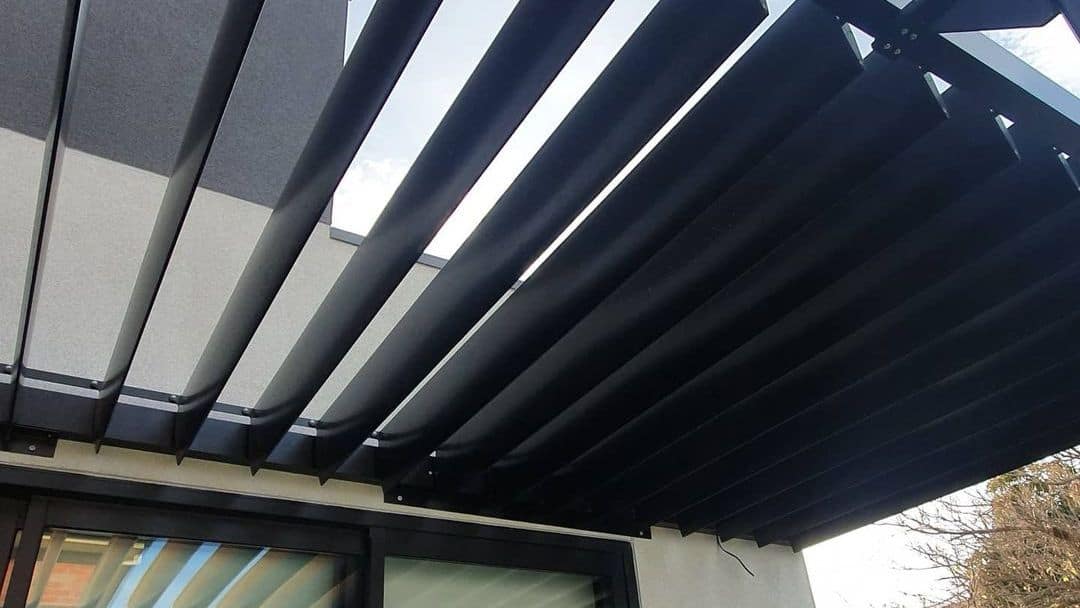 Home Aluminium Pergola System LOUVRED ALL WEATHER PROTECTION The Pergola…