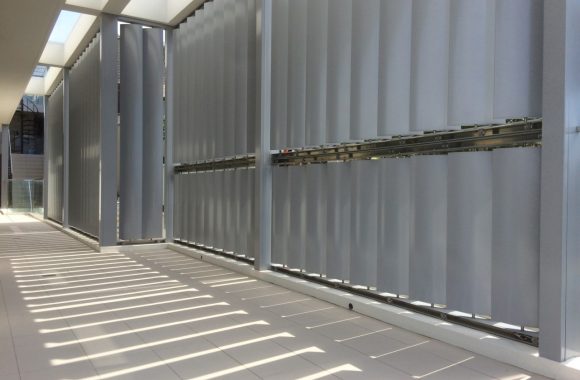 FACADE SUN PROTECTION + ARCHITECTUAL APPEAL
Exterior Louvres are a highly efficient shading system designed to protect against the effects of exposure to sunlight, enhance the architectual appearance of the building, while reducing energy consumption from air conditioning.
The Sunbreaker louvre system is so versatile and looks great in both residential and commercial environments. The extensive model range means there is a system for most situations, i.e. shade for small to very large glass areas, creating wind and/or sun break walls, or even fences.
The contemporary and clean design makes it possible to match to any building aesthetics and serve as a decorative architectural element. The frame construction and louvres can be painted in any colour from RAL palette.
Sunbreaker exterior louvres are available in both fixed and rotating options, with blades from 210mm to 400mm. The blade rotation range is between 0 to 120 degrees, depending on the model. In addition, the louvres can be fixed both horizontally and vertically.
The blades and guide rails are made of thin-walled extruded aluminium, which makes the whole construction lightweight, yet extremely durable.
inDesign Blinds pride ourselves on quality when it comes to External Louvres products and you can rely on us for a smooth, hassle free installation. Contact a member of our helpful team for more information about our excellent range of External Louvres.
External Louvres product benefits
Engineered with the latest materials and technology ensuring high quality operation and performance to outlast.
Excellent and natural climate control; 80% more effective in protecting the room from heating up than any interior blinds or curtains. Air conditioner use can be reduced during summer months.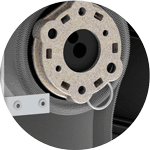 Motorisation makes your Sunbreakers easy to use – engineered to operate quietly, quickly and smoothly to change the angle of your louvres with ease and convenience.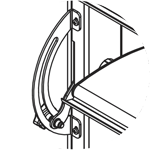 Tilt angle of the blades can operated by linear motor (manual option). The blade rotation degree can be easily adjusted using a manual lever positioned within the guide rail.

Weather sensors can be individually set to automatically change the angle of the louvres based on various weather conditions. Sensors include motion, rain, sun & wind.

Using your smartphone with Radio Technology Somfy® is the simplest way to control your motorised louvres, or unlock the power of voice control via third-party assistants.

A centralised remote control to manage from 1 to 16 groups of Sunbreakers – operate them all from one remote. Omnidirectional within a range of up to 19.8 metres.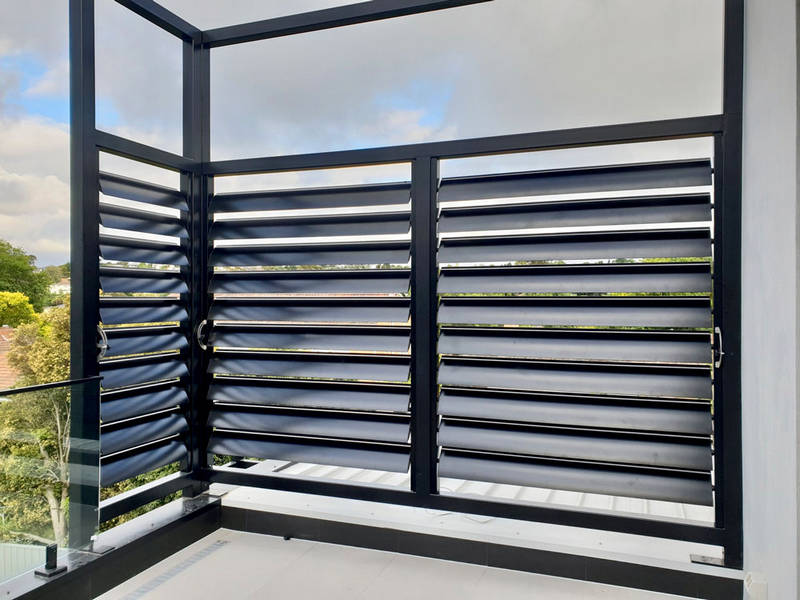 Louvres InDesign Blinds and shading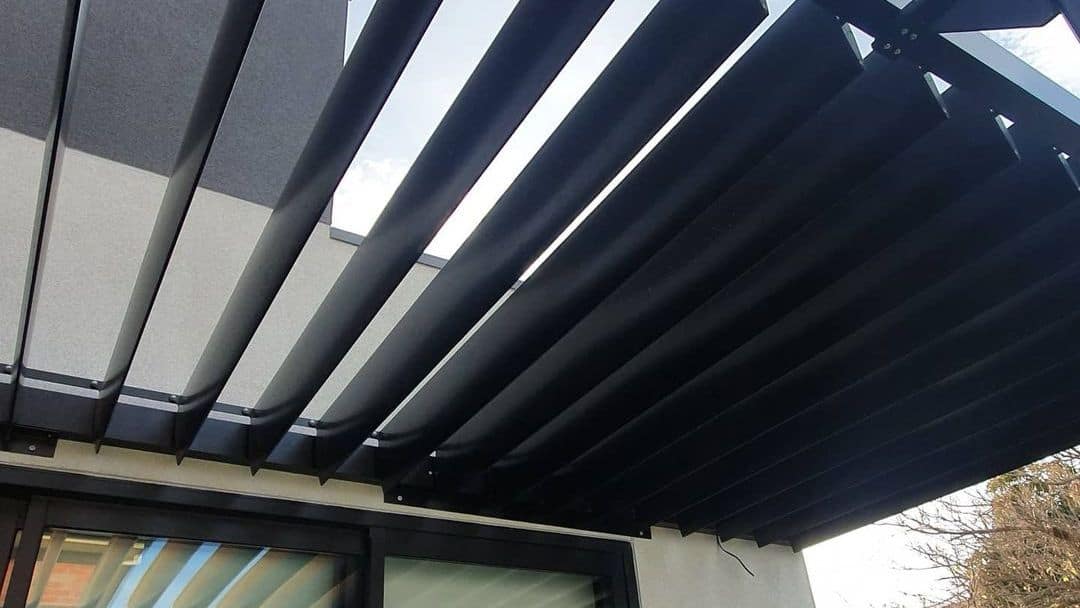 Home Aluminium Pergola System LOUVRED ALL WEATHER PROTECTION The Pergola…